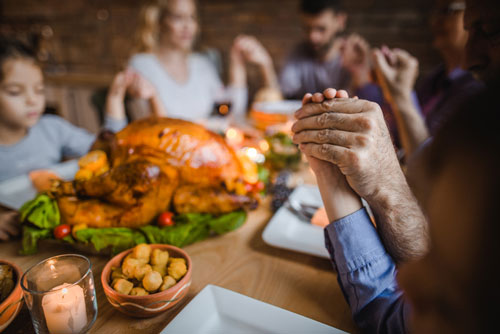 Almighty and gracious God, we give you thanks for the fruits of the earth in their season and for the labors of those who harvest them. Make us, we pray, faithful stewards of your great bounty, for the provision of our necessities and the relief of all who are in need, to the glory of your Name; Thank you especially for the blessings you have given us in this past year, especially ((X. and X.).
We thank our families, friends and neighbors especially (N.. and N.) who have enriched our lives.
We thank you for the challenges that we have faced in this past year. We are grateful that you have walked with us at our side in these difficult moments.
Though now departed, we thank you for (N.), While no longer among us, we thank you for how they continually enrich our lives.
Through Jesus Christ our Lord, who lives and reigns with you and the Holy Spirit, one God, now and for ever. Amen